Shigatse Travel Information
For Emergencies:
Shigatse Public Security Bureau 1#, Gajuemeida Road, 0892-8822256
Shigatse Public Security Department 3#, Jijilang Road, 0892-8822241
Shigatse Regional People's Hospital 5#, Shanghai Road 0892-8822650
Shigatse Regional Travel Bureau of Foreign Affairs 0892-8822218
Shigatse Regional Travel Bureau 0892-8822221
Money Exchange:
Foreign currencies cannot be directly used in Shigatse yet and all expenditures must be settled with RMB. The Bank of China in Middle Liberty Road and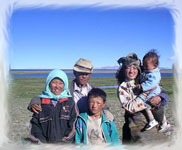 receptionist in hotels can convert foreign traveler's checks and cash, and also can cash foreign credit cards into RMB. Pay attention that if you are heading for Ali, it is the last opportunity to cash your traveler's check. Besides, you can change your rupee at 1:8.89 in Zhangmu but at only 1: 8.4 in Jiademandu.
Telecom Service:
You can make a long-distance call without any hitch anywhere in Shigatse, for a higher cost than inland however. Besides, it is also available in the local restaurants in the towns along the China Nepal Friendship Highway where the optical fiber cable transits. You can also find telephone for IC cards at the roadside of the city. As for the mobile phone, users of the Global System for Mobile Communications can use it in the city, Gyantse or Lhatse. When you get out of them on the road, there will be no signal.
Postal Service:
Postal service is available at the service desks of hotels and post offices are in all the regions and counties of Shigatse.
Banking Service:
China Construction Bank, Bank of China and Agricultural Bank of China have established branches in Shigatse, while it is also advisable to open a postal saving card for convenience. In addition, there are ATMs in the city, though not very convenient.
Internet Service:
Internet service is available in all 3-star hotels and net cafes in Shigatse with low speed and frequent disconnection however.