NorbuLingka
NorbuLingka is named the Summer Palace, located west of Lhasa. The beautiful garden was first built in the middle 18th century. That's where they deal with affairs and hold religious activities. The garden covers an area of 46 acres, with 370 rooms of different sizes. In the garden people worship Buddha, spend their holiday, and study the Tibetan-style palaces.
Location: NorbuLingka, colloquially named "Dalai Summer Palace", is located about 3 kilometers west of Lhasa.
Ticket prices: RMB 2 yuan for Tibetans, RMB 70 yuan for each tourist.
Opening time: 9:00-12:00,15:00(reopen time) on Monday-Saturday. Tibetan opera performances at 11:00.
Transport: From the Tibetan Hospital to the gate. RMB 2 yuan for each person.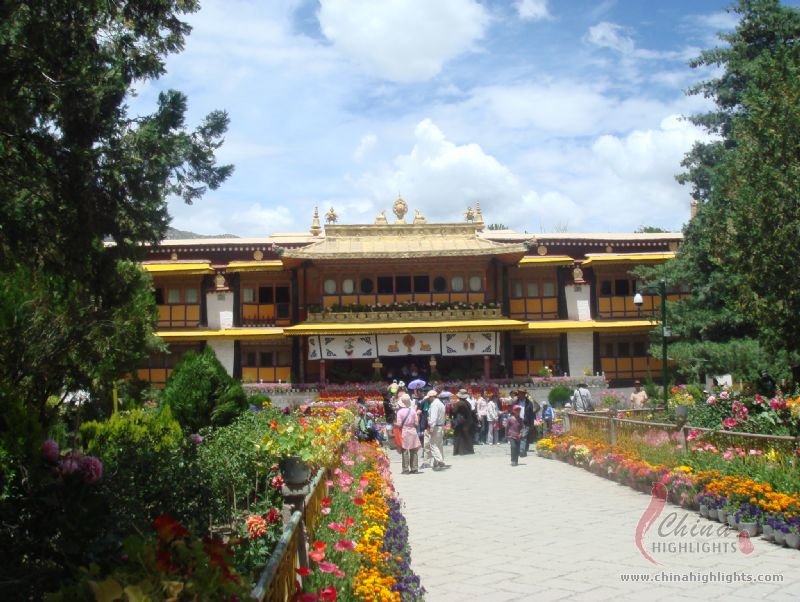 History of NorbuLingka
NorbuLingka was built in 1755. That's where the later generations after the 7th Dalai Lama deal with affairs, hold celebrations and spend the hot season, rest and conduct religious activities. In the mid-March every year, Dalai will move here from the Potala Palace, stay here until the end of October and then return to the Potala Palace. So, NorbuLingka is called "the summer palace" and the Potala Palace "the winter palace".
Read more about NorbuLingka