Dreprung Monastery
Drepung Monastery lies in west of Lhasa under Mt. Gambo Utse, clustered round by the black mountain, its white grand buildings shining under the sunlight. Built in 1416, it is considered as one of the largest monasteries in the six principle monasteries of Gelu Sect in China. Drepung Monastery used to be the living palace of Dalai Lamas before the reconstruction of Potala palace (after the 5th Dalai Lamas was bestowed by Qing emperor Qianlong)
Location: 10 kilo meters away the west suburb of Lhasa, close to Air Crops headquarter.
Transportation: It's more convenient by Taxi than by bus, and the fee is about RMB 20 yuan.
Price of scenic spot: RMB 45 yuan.
Comment: the largest monastery in Tibet.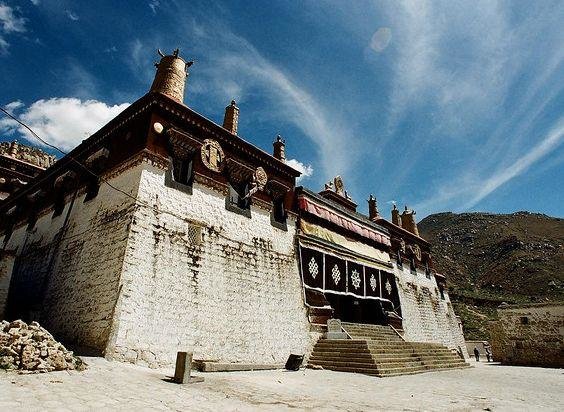 Tips:
1. If taking bus NO 3,301 or 3O2, you will have to walk a long distance from the bus stop to the gate of the monastery. But Taxi can bring you right there and the cost is RMB 20 yuan.
2. In this monastery, the most important project is Shaidafo (a Buddha), which holds in the first day of the grand Shonton Festival ceremony in the early part of august every year. So it will be the busiest day with crowded people and heavy traffic. When the sun rises, the huge Thangkas will extend to the half of the mountain. The Tibetan will pray under the Thangkas and circle it in a long queue. At last Giant Living Buddha will touch their head to oblige blessing to them.
3.The best place to take photo of Giant Living Buddha is the flat on the opposite mountain.
Read more about Dreprung Monastery