Summery
Tour Code:TB-GP-1A
Departure Date: Daily
Features:

Private Tour Guide

Private Car & Driver

Authentic Local Restaurants
This Essence of Tibet tour will illustrate the Dalanma Buhhadist Culture of Tibet by visit landmark architecture of Potala Palace, Jokhang Temple, Drepung Monastery and etc, stay real in this purify holy land. A caring and experienced local guide will ensure your safety and maximum comfort, join-in the small group tour, with visitors on deferent background.
Highlights
Face to face see the Holy land of Tibet
Walk around the Barkor Street wiht local pilgrims; Taste Tibet food by yourself
Tour Details
Meet your tour guide at airport/train station, who is holding with your name sign board, and then transfer to the assignment hotel by private car/van. Rest in your hotel for acclimatizes the high altitude.
Meals: No Meals
Hotels: No
Meet your guide in the morning, firstly, go to visit Potala Palace, the landmark of Lhasa, as winter palace of the Dalai Lama, this hundreds years construction counted as the Hallowed halls of Tibetan Buddhism. And then Join the locals and visitors to shop for fun items, or find out a café for relax and enjoy the marvel of facing Potala Palace in the Barkhor Street. The Barkhor (pilgrims' circuit) is found in the heart of Lhasa encircling the Jokhang Temple. After lunch, move on to Jokhang Temple, it is a prime seat of the Gelugpa (Yellow) of the Tibetan Buddhism.
Meals: Breakfast, , dinner
Hotels: No
Today, we will visit two important monasteries in Lhasa, the Drepung and the Sera. Visitors will have opportunity to see the famous Monks daily debiting in the ground, and then to Drepung Monastery, which is built in 1641, as the former stay house of Dalai Lama before the compeltion of Potala Palace.
Meals: Breakfast
Hotels: No
Finish your Tibet tour today and your guide will send you to Lhasa airport to board your onward flight.
Price Per Person
Departure
Price per person
Single Room Supplement
Availability
Oct. 21 - Oct. 24, 2017
$ 419

419

$ 99

99

Oct. 24 - Oct. 27, 2017
$ 419

419

$ 99

99

Oct. 28 - Oct. 31, 2017
$ 419

419

$ 99

99

Oct. 31 - Nov. 3, 2017
$ 419

419

$ 99

99

Nov. 4 - Nov. 7, 2017
$ 419

419

$ 99

99

Nov. 9 - Nov. 12, 2017
$ 419

419

$ 99

99

Nov. 14 - Nov. 17, 2017
$ 419

419

$ 99

99

Nov. 18 - Nov. 21, 2017
$ 419

419

$ 99

99

Nov. 23 - Nov. 26, 2017
$ 419

419

$ 99

99

Nov. 28 - Dec. 1, 2017
$ 419

419

$ 99

99
Price Includsion
Tibet Entry Permit and Alien's travel permit
The entrance fee to the senice spots
3-star Comfort and Clean Hotels
Daily western & Chinese buffet breakfasts in the Hotel
Coach Transfers and drivers
English Guides
Service Charge & Government Taxes
Travel Insurance
Luggage Transfers
Price Exclusion
Airfare or Train Tickets to enter or leave Tibet.
China Entry Visa Fees
Single Room Supplement
Personal Expenses: such as laundry, drinks, fax, telephone calls, optional activities, sightseeing or meals which are not included in the tour itinerary
Important Notes
The fee of limousine service has been covered. however, ariport service is only available for the following period of time; railway station serivice is always free.
Pick-up from airport: flights arriving between 11:00 and 12:00 in the morning;
Drop-off to airport: vehicle leaves at 10:30 in the morning from hotel for flights departuring between 12:30 and 15:00;
vehicle leaves at 13:00 in the afternoon from hotel for flights departuring after 15:00;
if the airport limousine service is needed in other time, our company will charge CNY 350 for each pick-up or drop-off;
Notice: The vehicle will only leave until all guests, who arrive during the above period of time get on. There may be about one-hour's waiting time. We extend our sincere apology for the inconvenience. In the meantime, you are strongly advised to book your ticket in accordance with our limousine service schedule.
Guide and Vehicle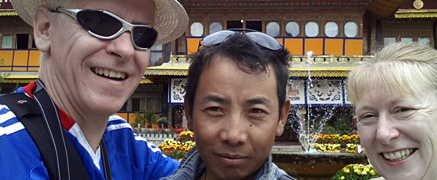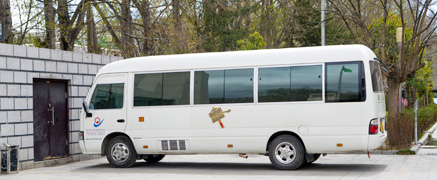 Question and Feedback
Important Tibet Travel Tips
How to get my Tibet travel permit?
Foreign visitors wishing to travel to Tibet must travel with a tour group with a guide and get Tibet Entry Permit with the help of the travel agent. To apply for a permit, you need to provide the following documents or information to us:
1. A copy of your passport;
2. A copy of your tourist visa for China;
3. Personal information, such as your full name, gender, date of birth, passport number, nationality and occupation.
Tibet Travel Packing List
1. Passport with China visa, valid for 6 month, the Travel Permit issued by the Tibetan government.
2. A large backpack and a smaller one. The smaller one can be used for daily activities and can also be put into the big one when necessary.
3. A waist pack to put property and important documents.
4. water-proof clothes.
5. Medicine for the common disease.
6. Protection for avoid sun burn.
7. Troche for the unexpected power cut in the remote erea.
How to avoid altitude sickness
How to avoid altitude sickness.
In general, most healthy people will experience altitude sickness when travel into Tibet for at least two days. People will get sick and headache when in altitude over 3,000 meters (9,843 feet) is usually defined as high altitude. Since most places in Tibet are higher than this level, Acute Mountain Sickness (AMS), also called Altitude Sickness is the biggest health risk to tourists in Tibet. Lhasa sits at a heady 3,650 meters (11,500 feet), and it is one of the lower altitude destinations in Tibet. We suggest prepare far enough in advance before the trip by some aerobic exercise and a thorough physical examination is necessary.
The following precautions may help to prevent or lessen the effects of AMS:
1. Since fluid loss usually accompanies the acclimatization process, drink plenty of fluids (3 - 4 litres daily at least) and eat carbohydrate food to keep the body properly hydrated;
2. Do not over exert and only partake in light activity immediate after your arrival;
3. Don't smoke, drink alcohol or take other depressants such as tranquilizers and sleeping pills. These will depress the respiratory drive and limit oxygen intake. Always keep in mind the following rules which will ensure a smooth and enjoyable trip to Tibet:
4. Any sickness at high altitude is AMS until proven otherwise; • Never go higher with symptoms of AMS;
5. It is significant that you report any symptoms of AMS immediately to other group members in the trip;