Summery
Tour Code:CHT-QH-1
Departure Date: Daily
Features:

Private Tour Guide

Private Car & Driver

Authentic Local Restaurants
We need at least 20 working days to apply the Tibet Travel Permit, so we recommend that you confirm the tour 30 days before your arrival in Tibet.
Experience the daily life ethnic Tibetan people in the area around Xining.
Highlights
Taer Monastery
Qinghai Lake
Qinghai Lake Cruise
Tour Details
Welcome to Xining. Our guide will meet you at the airport and take you to your hotel in a private van. You will stay here for the next 3 nights. The rest of the day is free for you to rest or explore by yourself.
Meals: No Meals
Hotels: Qinghai Hotel | San Wang Hotel | Xining Hotel
Today you will visit the Ta'er Lamasery, which is the biggest Tibetan Buddhism Temple in Qinghai province. It was built in 1379. Sai Fo Activity (exhibit Buddha statues under the sunshine) is held on the 4th and 6th months of lunar calendar. This is a popular event for both locals and some foreign lamas who make the pilgrimage. Then you will head for Huzhu Tu Autonomous Prfecture, which is located 40 miles north of Xining. This is the only Tu Autonomous County in China. The local are very proud of their folk singing and dancing. Their clothes are as beautiful as Huzhu landscape.
Meals: Breakfast, Lunch , dinner
Hotels: Qinghai Hotel | San Wang Hotel | Xining Hotel
Qinghai Lake is the largest lake in China. The name means Green Lake in the Mongolian language. A 30 minutes cruise is included to appreciate the spectacular lake.
Meals: Breakfast, Lunch , dinner
Hotels: Qinghai Hotel | San Wang Hotel | Xining Hotel
On last day in Qinghai to Ma Bufang Mansion which was the home of Ma Bufang, who was a powerful frontier war lord during the period of the Republic of China in the early 1900s. Many walls of the mansion are made of jade. After the lunch, the guide will take you to the airport for your onward flight.
Price Per Person
Price Includsion
Entrance Fees to the Scenic Spots as Listed in the Itinerary
Central Location Hotels
Centrally Located Hotels with daily western & Chinese buffet breakfasts
Authentic Chinese Food
Private Cars and Drivers
Private Guides
Flights & Transfers in China
Airport Taxes and Fuel Fees
Service Charge & Government Taxes
Travel Insurance
Luggage Transfers
Price Exclusion
International Airfare or Train Tickets to enter or leave China.
China Entry Visa Fees
Single Room Supplement
Personal Expenses: such as laundry, drinks, fax, telephone calls, optional activities, sightseeing or meals which are not included in the tour itinerary
Guide and Vehicle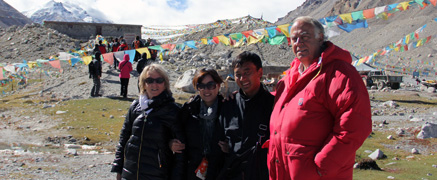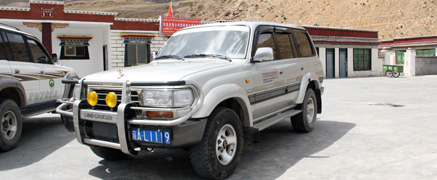 Question and Feedback
Important Tibet Travel Tips
What things in China are best suited to children?
There are many things to do with children in China. We selected some interesting and popular activities for children in our family tours, which include Panda experience, Kungfu and Acrobatic show, Kite Flying, Chinese cooking class, kayaking, cycling on the City Wall and countryside and Cricket Culture.
How to get my Tibet travel permit?
Foreign visitors wishing to travel to Tibet must travel with a tour group with a guide and get Tibet Entry Permit with the help of the travel agent. To apply for a permit, you need to provide the following documents or information to us:
1. A copy of your passport;
2. A copy of your tourist visa for China;
3. Personal information, such as your full name, gender, date of birth, passport number, nationality and occupation.
Tibet Travel Packing List
1. Passport with China visa, valid for 6 month, the Travel Permit issued by the Tibetan government.
2. A large backpack and a smaller one. The smaller one can be used for daily activities and can also be put into the big one when necessary.
3. A waist pack to put property and important documents.
4. water-proof clothes.
5. Medicine for the common disease.
6. Protection for avoid sun burn.
7. Troche for the unexpected power cut in the remote erea.
How to avoid altitude sickness
How to avoid altitude sickness.
In general, most healthy people will experience altitude sickness when travel into Tibet for at least two days. People will get sick and headache when in altitude over 3,000 meters (9,843 feet) is usually defined as high altitude. Since most places in Tibet are higher than this level, Acute Mountain Sickness (AMS), also called Altitude Sickness is the biggest health risk to tourists in Tibet. Lhasa sits at a heady 3,650 meters (11,500 feet), and it is one of the lower altitude destinations in Tibet. We suggest prepare far enough in advance before the trip by some aerobic exercise and a thorough physical examination is necessary.
The following precautions may help to prevent or lessen the effects of AMS:
1. Since fluid loss usually accompanies the acclimatization process, drink plenty of fluids (3 - 4 litres daily at least) and eat carbohydrate food to keep the body properly hydrated;
2. Do not over exert and only partake in light activity immediate after your arrival;
3. Don't smoke, drink alcohol or take other depressants such as tranquilizers and sleeping pills. These will depress the respiratory drive and limit oxygen intake. Always keep in mind the following rules which will ensure a smooth and enjoyable trip to Tibet:
4. Any sickness at high altitude is AMS until proven otherwise; • Never go higher with symptoms of AMS;
5. It is significant that you report any symptoms of AMS immediately to other group members in the trip;