Summery
Tour Code:CHT-YN-2
Departure Date: Daily
Features:

Private Tour Guide

Private Car & Driver

Authentic Local Restaurants
We need at least 20 working days to apply the Tibet Travel Permit, so we recommend that you confirm the tour 30 days before your arrival in Tibet.
Discover the beauty and local culture of ethnic Tibetan areas in Yunnan and Western Sichuan in 11 days. This area provides breathtaking scenery varying from high plateau to prairie as well as an insight into the lives of the local people.
Highlights
Songzanlin Lamasery
Visit Tibetan Family
Bi'Ta Lake
Gedan Eastern Grove Monastery
White Horse Snow Mountain
Jinsha River Gorge
Yanjing Salt-drying Fields
Lancang River Gorge
Kangning Lamasery
Mao Ya Bei Prairie
Litang Temple
Mount Haizi Scenic Area
Benbo Temple
Sangdui Valley
Chonggu Temple
Gongga Snow Mountains
Zhenzhu Lake(Pearl Lake)
Sangdui Tibetan Dwelling Houses
Red Grassland
Tour Details
Welcome to Kunming (6217 feet) the city on a plateau. Your local guide will meet in the arrival hall and will take you to the hotel in a private car. The rest of the day is free for you to acclimatize to the high altitude.
Meals: Breakfast, , dinner
Hotels: No
Day 2
Kunming to Shangri La by China Eastern Airline MU5931 Dep 07:15 - Arr 08:15
After breakfast, you will fly to the picturesque Zhongdian County (10761 feet), which is also known as Shangri-la. After you arrive, you will visit Songzanlin Lamasery which is the biggest Tibetan Buddhist lamasery in Yunnan and the Khampa Tibetan area. It is well-known as little Potola Palace. A visit to a Tibetan family is also included which allows the opportunity to experience the daily life of local people. Then head over to Bi'Ta Lake, 25 km east of Zhongdian. It is called a pearl in the plateau by Tibetan people. The lake is crystal-clear all the year round.
Meals: Breakfast, Lunch , dinner
Hotels: No
The first stop is Gedan Eastern Grove Monastery, where local Tibetans pray before they travel far. The drive to Deqin County (10,827 feet) is 7 hours. It is the last town before the Tibet border. Halfway to Deqin, you will visit the tranquil Tibetan village—Ben Zi Lan Town on the Jinsha River. Along the way you will see the splendid Jinsha River Gorge and stunning White Horse Snow Mountain (18,701 feet). The average altitude of the road is 13,780 feet.
Meals: Breakfast, Lunch , dinner
Hotels: No
The 4th day you will take 5 hours to visit another beautiful little town— Yanjing Town (9186 feet) in Mangkang County. It features the oldest and best preserved way to dry salt in China.
Meals: Breakfast, Lunch , dinner
Hotels: No
Yanjing Town is on the Lancang River and the morning provides time to see the amazing Lancang River Gorge. Then drive over Hongla Snow Mountain to Batang County (9186 feet) to visit the famous Kangning Lamasery which houses a big Shakya Muni Buddha Statue made of sander wood. This trip takes 8 hours but you arrive in Western Sichuan for the next part of your trip.
Meals: Breakfast, Lunch , dinner
Hotels: No
Today you will drive 8 hours from Batang to Litang(13,451 feet) however the scenery is quite different. The Mao Ya Bei Prairie is location of a yearly horse race when valiant Khampa men show off their expertise to the charming Khampa ladies. Later go to Litang Temple to see the oldest temple in Khampa Tibetan area. July 10 each year is the time when locals will gather at the temple for mass worship of the Mountain of God.
Meals: Breakfast, Lunch , dinner
Hotels: No
Move on to Daocheng County (12139 feet) to visit the Mount Haizi Scenic Area. This area is known as the ancient ice hat of Daocheng. Several temples dot the red grassland. Sangdui Town is full of Tibetan culture. Visit Benbo Temple in this little town. The temple is built on the hillside and looks like a white pigeon about to fly.
Meals: Breakfast, Lunch , dinner
Hotels: No
Continue your trip to Yading(14436 feet), a trip of about 2 hours. Gongga Snow Mountains are also called Mountains of God and consists of 3 snow coverend mountains. Their names are Xian Nairi Mountain, Yang Maiyong Mountain and Xia Nuo Duo Jie Mountain. Beautiful lakes near the mountains are a feature. You will stop at the most beautiful— Zhenzhu Lake (Pearl Lake). A visit to Chong Gu Temple at the foot of Xian Nairi Mountain is included. This the best place to take amazingly beautiful photos of the mountains, holy lakes, gorges and grasslands framed by the blue sky.
Meals: Breakfast, Lunch , dinner
Hotels: No
The 9th day you will get you to Xiangcheng County (14436 feet). Along the way you will travel over the Red Grassland where the hues of grass change according to season. They will turn to dark red in lake autumn. As you travel you will see the ancient and unusual Sangdui Tibetan Dwelling Houses.
Meals: Breakfast, Lunch , dinner
Today you will return to Zhongdian County which is a 10 hour drive by the car.
Meals: Breakfast, Lunch , dinner
Day 11
Shangri La to Kunming by China Eastern Airline MU5934 Dep 08:50 - Arr 09:50
Fly back to Kunming City from Zhongdian County for your onward flight.
Price Per Person
Price Includsion
Entrance Fees to the Scenic Spots as Listed in the Itinerary
Central Location Hotels
Centrally Located Hotels with daily western & Chinese buffet breakfasts
Authentic Chinese Food
Private Cars and Drivers
Private Guides
Flights & Transfers in China
Airport Taxes and Fuel Fees
Service Charge & Government Taxes
Travel Insurance
Luggage Transfers
Price Exclusion
International Airfare or Train Tickets to enter or leave China.
China Entry Visa Fees
Single Room Supplement
Personal Expenses: such as laundry, drinks, fax, telephone calls, optional activities, sightseeing or meals which are not included in the tour itinerary
Guide and Vehicle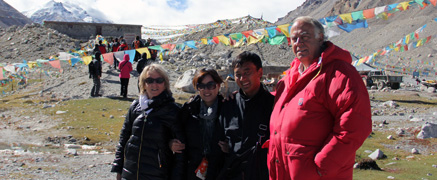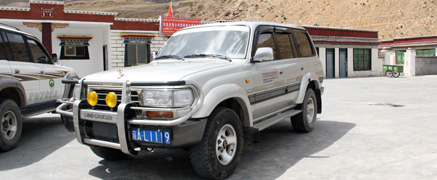 Question and Feedback
Important Tibet Travel Tips
What things in China are best suited to children?
There are many things to do with children in China. We selected some interesting and popular activities for children in our family tours, which include Panda experience, Kungfu and Acrobatic show, Kite Flying, Chinese cooking class, kayaking, cycling on the City Wall and countryside and Cricket Culture.
How to get my Tibet travel permit?
Foreign visitors wishing to travel to Tibet must travel with a tour group with a guide and get Tibet Entry Permit with the help of the travel agent. To apply for a permit, you need to provide the following documents or information to us:
1. A copy of your passport;
2. A copy of your tourist visa for China;
3. Personal information, such as your full name, gender, date of birth, passport number, nationality and occupation.
Tibet Travel Packing List
1. Passport with China visa, valid for 6 month, the Travel Permit issued by the Tibetan government.
2. A large backpack and a smaller one. The smaller one can be used for daily activities and can also be put into the big one when necessary.
3. A waist pack to put property and important documents.
4. water-proof clothes.
5. Medicine for the common disease.
6. Protection for avoid sun burn.
7. Troche for the unexpected power cut in the remote erea.
How to avoid altitude sickness
How to avoid altitude sickness.
In general, most healthy people will experience altitude sickness when travel into Tibet for at least two days. People will get sick and headache when in altitude over 3,000 meters (9,843 feet) is usually defined as high altitude. Since most places in Tibet are higher than this level, Acute Mountain Sickness (AMS), also called Altitude Sickness is the biggest health risk to tourists in Tibet. Lhasa sits at a heady 3,650 meters (11,500 feet), and it is one of the lower altitude destinations in Tibet. We suggest prepare far enough in advance before the trip by some aerobic exercise and a thorough physical examination is necessary.
The following precautions may help to prevent or lessen the effects of AMS:
1. Since fluid loss usually accompanies the acclimatization process, drink plenty of fluids (3 - 4 litres daily at least) and eat carbohydrate food to keep the body properly hydrated;
2. Do not over exert and only partake in light activity immediate after your arrival;
3. Don't smoke, drink alcohol or take other depressants such as tranquilizers and sleeping pills. These will depress the respiratory drive and limit oxygen intake. Always keep in mind the following rules which will ensure a smooth and enjoyable trip to Tibet:
4. Any sickness at high altitude is AMS until proven otherwise; • Never go higher with symptoms of AMS;
5. It is significant that you report any symptoms of AMS immediately to other group members in the trip;