Summery
Tour Code:XZ-21
Departure Date: Daily
Features:

Private Tour Guide

Private Car & Driver

Authentic Local Restaurants
We need at least 20 working days to apply the Tibet Travel Permit, so we recommend that you confirm the tour 30 days before your arrival in Tibet.
Our journey to Tibet will start from Lhasa, through visiting a lot of Temples to feel Tibetan religious culture, and then we came to the Nyingchi area, visit Lu Lang Lulang Forest Area to experience Tibet fantastic natural scenery. Tibet is a rich cultural and natural landscape place, it is waiting for you to find.
Highlights
Potala Palace
Barkhor Street
Jokhang Temple
Basomtso
The Gigantic Cypress Wood in Nyingchi
Yomdrok Lake
The Palgor Chorten
Tashilunpo Monastery
Lake Namtso
Tour Details
When you arrive in Lhasa Gonggar International Airport, your guide is alreday there to meet you and help you get to your hotel for check-in. The private van is outside the airport to serve you.
Meals: No Meals
Hotels: Brahmaputra Grand Hotel | Xinding Hotel | Dhood Gu Hotel Lhasa
In the morning, we will visit Jokhang Temple, which is the first temple in Tibet, also the old city center of Lhasa and heart of a rich and living Tibetan Buddhism. Have lunch at local restaurant, we will continue our tour to the Barkhor Street which is Built about 1,300 years ago and around the Jokhang Temple, and is the most famous commercial street in Lhasa. And then, we will visit Potala Palace. It is Tibet largest and most beautiful palace which was the winter palace of Dalai Lama.
Meals: Breakfast, Lunch at Kechu Hotel
Hotels: Brahmaputra Grand Hotel | Xinding Hotel | Dhood Gu Hotel Lhasa
Basomtso lies in the Cuogao Village Gongbujiangda County, Nyingchi. It is in the valley of the upper reaches of the Ba River, 50 km from the Town of Gongbujiangda, 39.6 km from the National Highway No. 318 and 370 km from the Tibetan Capital Lhasa. Drive from Lhasa to Basomtso in the morning, we can see the dense forests, green lakes. And near from the lakes, there are huge snow-capped mountains. Sometimes we can see reflections of snow-capped mountains and forests in the water. Have lunch at local restaurant.
Meals: Breakfast, Lunch at Local Restaurant
Hotels: Nyingchi Shangbala Hotel | Nyingchi Shangbala Hotel | Holiday hotel Linzhi
After breakfast, we will drive to the Lu Lang Forest, which is located in the deep mountains. We could get the view of the snow at the top of the mountains, mountain forests, and mountain shruband grass. And on the road we will visit the local herdsmen families to get close experience the Tibetan culture. After lunch, continue our trip to visit The Gigantic Cypress Wood. These trees are said to be lived more than 2000 years, these trees have been regarded as sacred trees by local residents.
Meals: Breakfast, Lunch at Local Restaurant
Hotels: Brahmaputra Grand Hotel | Xinding Hotel | Dhood Gu Hotel Lhasa
After breakfast, we will go to the Yomdrok Lake. There are many small islands in the lake, where we can visit the world's highest hydropower station. The lake is also the largest waterfowl habitat in Tibet. After have a lunch at a local restaurant, continue to the trip visit to the Palgor Chorten (Palcho Monastery), which lies about 270 kilometers (168 miles) south of Lhasa and 100 (62 miles) east of Shigatse at the foot of Dzong Hill. This temple is very famous for its architectural style, paintings, and Buddhism statues.
Meals: Breakfast, Lunch at Local Restaurant
Hotels: Shigatse Hotel | Shigatse Hotel | Shigatse Hotel
Today we will visit Tashilhunpo Monastery which was founded in 1 447 by Gyalwa Gendun Drup (1st the Dalai Lama) and is a historically and culturally Important monastery in Tibet. There is the biggest copper Buddhist statue in the world, which is used over 115,000 kg of copper. The building is painted in red and white, stand closely together in terraced rows, also can see many monks read the Scriptures in the building.
Meals: Breakfast, Lunch at Local Restaurant
Hotels: Brahmaputra Grand Hotel | Xinding Hotel | Dhood Gu Hotel Lhasa
After breakfast, we will visit Yangpachen, which is famous for its hot springs. And then, continue the trip to visit the Lake Namtso, which is China's second largest salt lake. And it is also the highest saltwater lake in China where we can see the snow capped peaks' reflection, at the same time, can see many bison, wild birds in the surrounding areas. After lunch, we will return to Lhasa.
Meals: Breakfast, Lunch at Local Restaurant
Hotels: Brahmaputra Grand Hotel | Xinding Hotel | Dhood Gu Hotel Lhasa
At the end of your Tibet trip, your considerable guide will take care of you and your luggage by escorting you to the airport to take your departure flight.
Price Per Person
Price Includsion
Entrance Fees to the Scenic Spots as Listed in the Itinerary
Central Location Hotels
Centrally Located Hotels with daily western & Chinese buffet breakfasts
Authentic Chinese Food
Private Cars and Drivers
Private Guides
Flights & Transfers in China
Airport Taxes and Fuel Fees
Service Charge & Government Taxes
Travel Insurance
Luggage Transfers
Price Exclusion
International Airfare or Train Tickets to enter or leave China.
China Entry Visa Fees
Single Room Supplement
Personal Expenses: such as laundry, drinks, fax, telephone calls, optional activities, sightseeing or meals which are not included in the tour itinerary
Guide and Vehicle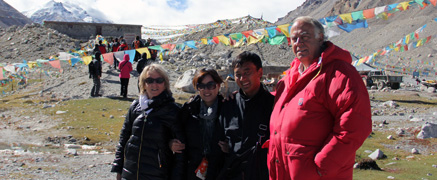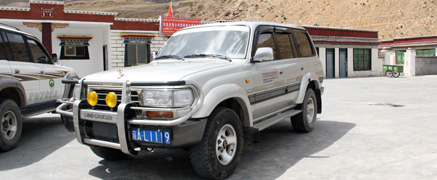 Question and Feedback
Important Tibet Travel Tips
What things in China are best suited to children?
There are many things to do with children in China. We selected some interesting and popular activities for children in our family tours, which include Panda experience, Kungfu and Acrobatic show, Kite Flying, Chinese cooking class, kayaking, cycling on the City Wall and countryside and Cricket Culture.
How to get my Tibet travel permit?
Foreign visitors wishing to travel to Tibet must travel with a tour group with a guide and get Tibet Entry Permit with the help of the travel agent. To apply for a permit, you need to provide the following documents or information to us:
1. A copy of your passport;
2. A copy of your tourist visa for China;
3. Personal information, such as your full name, gender, date of birth, passport number, nationality and occupation.
Tibet Travel Packing List
1. Passport with China visa, valid for 6 month, the Travel Permit issued by the Tibetan government.
2. A large backpack and a smaller one. The smaller one can be used for daily activities and can also be put into the big one when necessary.
3. A waist pack to put property and important documents.
4. water-proof clothes.
5. Medicine for the common disease.
6. Protection for avoid sun burn.
7. Troche for the unexpected power cut in the remote erea.
How to avoid altitude sickness
How to avoid altitude sickness.
In general, most healthy people will experience altitude sickness when travel into Tibet for at least two days. People will get sick and headache when in altitude over 3,000 meters (9,843 feet) is usually defined as high altitude. Since most places in Tibet are higher than this level, Acute Mountain Sickness (AMS), also called Altitude Sickness is the biggest health risk to tourists in Tibet. Lhasa sits at a heady 3,650 meters (11,500 feet), and it is one of the lower altitude destinations in Tibet. We suggest prepare far enough in advance before the trip by some aerobic exercise and a thorough physical examination is necessary.
The following precautions may help to prevent or lessen the effects of AMS:
1. Since fluid loss usually accompanies the acclimatization process, drink plenty of fluids (3 - 4 litres daily at least) and eat carbohydrate food to keep the body properly hydrated;
2. Do not over exert and only partake in light activity immediate after your arrival;
3. Don't smoke, drink alcohol or take other depressants such as tranquilizers and sleeping pills. These will depress the respiratory drive and limit oxygen intake. Always keep in mind the following rules which will ensure a smooth and enjoyable trip to Tibet:
4. Any sickness at high altitude is AMS until proven otherwise; • Never go higher with symptoms of AMS;
5. It is significant that you report any symptoms of AMS immediately to other group members in the trip;