Summery
Tour Code:CHT-TB-09
Departure Date: Daily
Features:

Private Tour Guide

Private Car & Driver

Authentic Local Restaurants
We need at least 20 working days to apply the Tibet Travel Permit, so we recommend that you confirm the tour 30 days before your arrival in Tibet.
During the 9-day tour of Chengdu, Lhasa and Shigatse, you will experience the culture of Chengdu, view the pandas at rest and play, and experience the mystery and scenery of Tibet.
Highlights
Jinli Old Street
Wu Hou Temple
Panda Breeding and Research Center
Barkhor Street
Potala Palace
Tour Details
Meals: No Meals
Hotels: Sofitel Chengdu Taihe | Tianfu Sunshine Hotel Chengdu | Minshan Lhasa Grand Hotel
- Jinli Old Street: Once the commercial heart of the old kingdoms this ancient street has been fully restored in traditional Sichuan style. Picturesque, bustling, and cheerful, you can sample local arts and craft, traditional Chinese goods, food and delicacies, and even a Starbucks, local style.
- Wu Hou Temple: The Marquis of Wu, Zhuge Liang (181-234) was the outstanding military strategist immortalized in "The Romance of the Three Kingdoms" and in the saying wise as "the Marquis of Wu". Peaceful and attractive gardens surround several halls, including one dedicated to his memory and another to that of his emperor Liu Bei, some impressive statues, a small museum, a famous Tang Dynasty stele and the classic red wall leading to Liu Bei's tomb. A delightful complex.
- Du Fu Thatched Cottage: A museum and memorial for Du Fu (712-770 AD), often called China's greatest poet, surrounded by a large and beautiful garden. Du Fu spent five years in Chengdu, the peak of his creativity, living in a thatched hut on this site.
- Wangjiang Park: Wangjiang Park is located two kilometers east of Chengdu, on the south bank of the Jinjiang River. The park is renowned because the famous poet, Xue Tao (768-831), once lived here. She originally came from Chang'an and later moved to Chengdu with her father. And also famous for it's Bamboo.
- Long Chao Shou Snack: It is a time-honored snack bar with different kinds of snack. Ordering a package of snack it gives you a chance of tasting all the delicious food in Chengdu. The decoration is extravagant, but is also appearing traditional style of Chengdu.
Meals: Breakfast, Lunch at Long Chao Shou Restaurant
Hotels: Sofitel Chengdu Taihe | Tianfu Sunshine Hotel Chengdu | Minshan Lhasa Grand Hotel
- Sanxingdui Museum in Guanghan: Founded in 1992, this museum occupies an area of 7000 square kilometers, and has a exhibition of the cultural relics excavated from No1 and No2 sacrificial pits of Shang Dynasty (from 16th-11th century B.C.). There are thousands of pieces of invaluable relics such as bronze ware, jade ware, gold ware, pottery, and bone ware on the exhibition, where you can get a closed look and learn more about the ancient China.
- Panda Breeding and Research Center: Located 6 miles north of Chengdu City, it is home to giant pandas, red (or lesser) pandas, and other endangered species. Visit the nursery to see the highly successful breeding program, among the bamboo groves and shady walkways, and to view the pandas at rest or play. There is a panda museum where you can learn some information about giant pandas.

Note: The Panda Breeding and Research Center has a donation program which allows you take pictures with holding a panda by donating RMB 1300 Yuan (for reference only). This program is subject to the availability of pandas on that day. Please bring enough RMB cash as payment by credit card is not accepted there.
Meals: Breakfast, Lunch
Hotels: Sofitel Chengdu Taihe | Tianfu Sunshine Hotel Chengdu | Minshan Lhasa Grand Hotel
Day 4
Chengdu to Lhasa by Flight No. TBA
Meals: Breakfast
Hotels: Brahmaputra Grand Hotel | Xinding Hotel | Dhood Gu Hotel Lhasa
- Barkhor Street: Built about 1,300 years ago, The Barkhor (pilgrims' circuit) is found in the heart of Lhasa encircling the Jokhang Temple. In the past, it was a designated circumambulation circuit, "a saint's road" in the eyes of Tibetans. Many people call the Barkhor "the window of Tibet" as it exhibits typical Tibetan life. Watch the pilgrims, wearing their local dress from many different parts of Tibet, as they circle clockwise around Jokhang Temple with prayer wheels, or prostrate them near the front gate. Join the locals and visitors to shop for local goods at the colourful stalls, or relax in a coffee shop or tea house to enjoy the passing parade.
- Potala Palace: Former winter home of the Dalai Lama, a vast, awe-inspiring maze of corridors and stairs leading through countless rooms of richly decorated statues, tombs, murals and antiques. You will climb past the White Palace into the Red Palace, where the file of pilgrims offering silk scarves, coins or yak butter to burn in the shrines combine to make this an unforgettable experience. Note: you need to be fit for climbing up the long stairways.
- Jokhang Temple: Smaller and more manageable than the Potala, this 4-storey, golden-roofed temple is at the heart of a rich and living Tibetan Buddhism. Many locals pray here regularly; the Temple is surrounded by Barkhor Street and thronged with pilgrims and visitors. Yak butter lamps burn in front of rich statuary that includes the Sakyamuni Buddha brought to Tibet by Princess Wen Cheng in the 7th Century.
- Kechu Hotel : Located near Jokhang Temple,The Kechu hotel and restaurant has a beautiful garden and provides Tibetan and Nepal food.
Meals: Breakfast, Lunch at Kechu Hotel
Hotels: Brahmaputra Grand Hotel | Xinding Hotel | Dhood Gu Hotel Lhasa
- Norbulingka: Norbulingka means "Jeweled Garden". Constructed as a summer palace for the Dalai Lama, it later served the whole government administration. It was built by the 7th Dalai Lama and served both administrative and religious purposes.
- Drepung Monastery: Drepung Monastery lies in west of Lhasa under Mt. Gambo Utse, clustered round by the black mountain, its white grand buildings shining under the sunlight. Built in 1416, it is considered as one of the largest monasteries in the six principle monasteries of Gelu Sect in China. Drepung Monastery used to be the living palace of Dalai Lamas before the reconstruction of Potala palace (after the 5th Dalai Lamas was bestowed by Qing emperor Qianlong). The grand Shonton Festival is held in the early part of August every year. That is the busiest day there with crowds of people. It is an opportunity to enjoy the atmosphere of this festival.
- Sera Monastery: Located in the northern suburbs of Lhasa, The Sera Monastery is a complex of 4 structures; the Great Assembly Hall and three colleges. It was founded in 1419 by Jamchen Chojey of Sakya Yeshe of Zel Gungtang (1355–1435), a disciple of Tsongkhapa. 'Sera' means wild roses and was called this because the monastery was surrounded by wild roses. One of the three main monasteries of Lhasa, it is here that the monks "famous daily debates" take place.
Tips: Every day (except Mondays) at 15:00, there is a debate about Buddhist doctrines among the monks at Sera Monastery. The debating is held in the grounds and is a necessary way of learning sutras and scriptures. Visitors can watch the debate, but it is advised to keep quiet.
- Lhasa Kitchen: Lhasa Kitchen is near the Jokhang Temple. It is decorated by merging Tibetan style with Indian, Nepalese, Chinese and Italian architecture. It serves a variety of styles of food.
Meals: Breakfast, Lunch at Lhasa Kitchen
Hotels: Brahmaputra Grand Hotel | Xinding Hotel | Dhood Gu Hotel Lhasa
Price Per Person
Price Includsion
Entrance Fees to the Scenic Spots as Listed in the Itinerary
Central Location Hotels
Centrally Located Hotels with daily western & Chinese buffet breakfasts
Authentic Chinese Food
Private Cars and Drivers
Private Guides
Flights & Transfers in China
Airport Taxes and Fuel Fees
Service Charge & Government Taxes
Travel Insurance
Luggage Transfers
Price Exclusion
International Airfare or Train Tickets to enter or leave China.
China Entry Visa Fees
Single Room Supplement
Personal Expenses: such as laundry, drinks, fax, telephone calls, optional activities, sightseeing or meals which are not included in the tour itinerary
Guide and Vehicle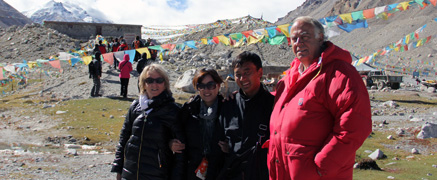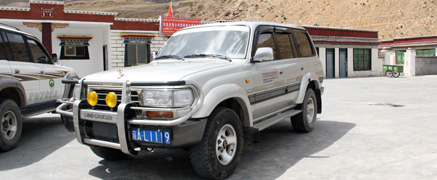 Question and Feedback
Important Tibet Travel Tips
What things in China are best suited to children?
There are many things to do with children in China. We selected some interesting and popular activities for children in our family tours, which include Panda experience, Kungfu and Acrobatic show, Kite Flying, Chinese cooking class, kayaking, cycling on the City Wall and countryside and Cricket Culture.
How to get my Tibet travel permit?
Foreign visitors wishing to travel to Tibet must travel with a tour group with a guide and get Tibet Entry Permit with the help of the travel agent. To apply for a permit, you need to provide the following documents or information to us:
1. A copy of your passport;
2. A copy of your tourist visa for China;
3. Personal information, such as your full name, gender, date of birth, passport number, nationality and occupation.
Tibet Travel Packing List
1. Passport with China visa, valid for 6 month, the Travel Permit issued by the Tibetan government.
2. A large backpack and a smaller one. The smaller one can be used for daily activities and can also be put into the big one when necessary.
3. A waist pack to put property and important documents.
4. water-proof clothes.
5. Medicine for the common disease.
6. Protection for avoid sun burn.
7. Troche for the unexpected power cut in the remote erea.
How to avoid altitude sickness
How to avoid altitude sickness.
In general, most healthy people will experience altitude sickness when travel into Tibet for at least two days. People will get sick and headache when in altitude over 3,000 meters (9,843 feet) is usually defined as high altitude. Since most places in Tibet are higher than this level, Acute Mountain Sickness (AMS), also called Altitude Sickness is the biggest health risk to tourists in Tibet. Lhasa sits at a heady 3,650 meters (11,500 feet), and it is one of the lower altitude destinations in Tibet. We suggest prepare far enough in advance before the trip by some aerobic exercise and a thorough physical examination is necessary.
The following precautions may help to prevent or lessen the effects of AMS:
1. Since fluid loss usually accompanies the acclimatization process, drink plenty of fluids (3 - 4 litres daily at least) and eat carbohydrate food to keep the body properly hydrated;
2. Do not over exert and only partake in light activity immediate after your arrival;
3. Don't smoke, drink alcohol or take other depressants such as tranquilizers and sleeping pills. These will depress the respiratory drive and limit oxygen intake. Always keep in mind the following rules which will ensure a smooth and enjoyable trip to Tibet:
4. Any sickness at high altitude is AMS until proven otherwise; • Never go higher with symptoms of AMS;
5. It is significant that you report any symptoms of AMS immediately to other group members in the trip;